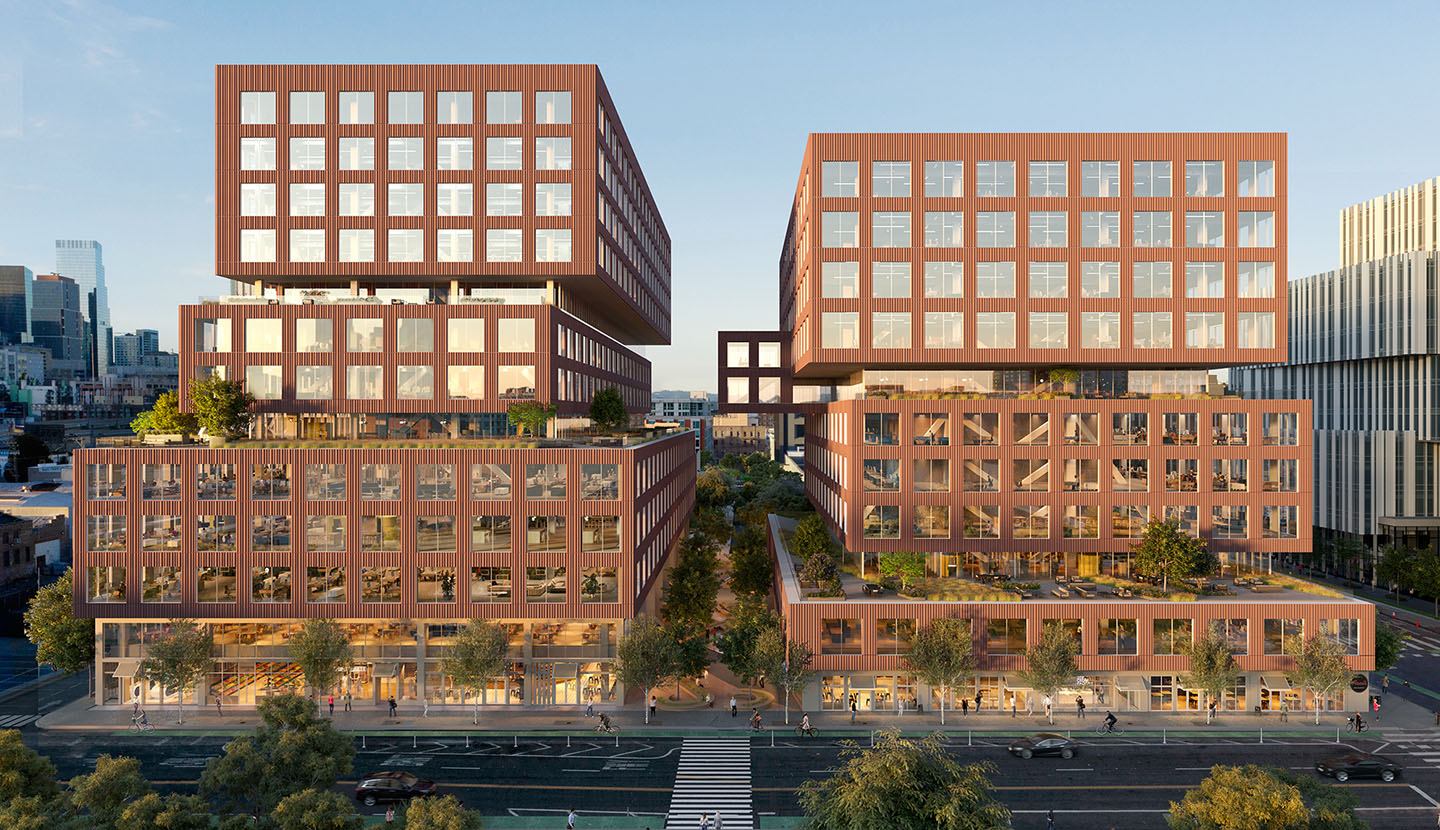 The Offering
2 BUILDINGS. 24 STORIES. 
COUNTLESS POSSIBILITIES.
INTRODUCTION
Over one million square feet of office space unfolds across three buildings, open terraces, dynamic local retail, and a one-acre park.   
Introducing Brannan Square.
THE FIRST OF ITS KIND
Brannan Square is transforming SoMa into an energetic and vibrant workplace center.  Its campus brings unprecedented scale to the neighborhood, with plenty of fresh air, open spaces, and boundless potential. Buildings 1 & 2 are leasing now, and Building 3 is on the way. Download the leasing deck.
VAST SPACES FOR VISIONARY THINKING
The offices at Brannan Square feature sprawling open floor plans drenched in sunlight, framed by beautiful outdoor decks and terraces. Seamless indoor-outdoor and floor-to-floor transitions enable tenants to move freely. Highly efficient office floor plates range from 30,000 to over 50,000 square feet. Each floor provides ideal independent space for small to midsize companies, and each building is an ideal size for a large corporate tenant that wants to fully influence their space from the ground up. Download the floor plans.
OFFICE AL FRESCO
With over 60,000 square feet of beautiful, functional outdoor space across numerous terraces, Brannan Square offers ample opportunity to step outside of the office without disrupting your work day. You can lunch al fresco, or hold a fresh air team meeting. And, for the tenant seeking their own outdoor workspace, the entire ninth floor of Building 2 is framed by a private,14,000-square-foot balcony.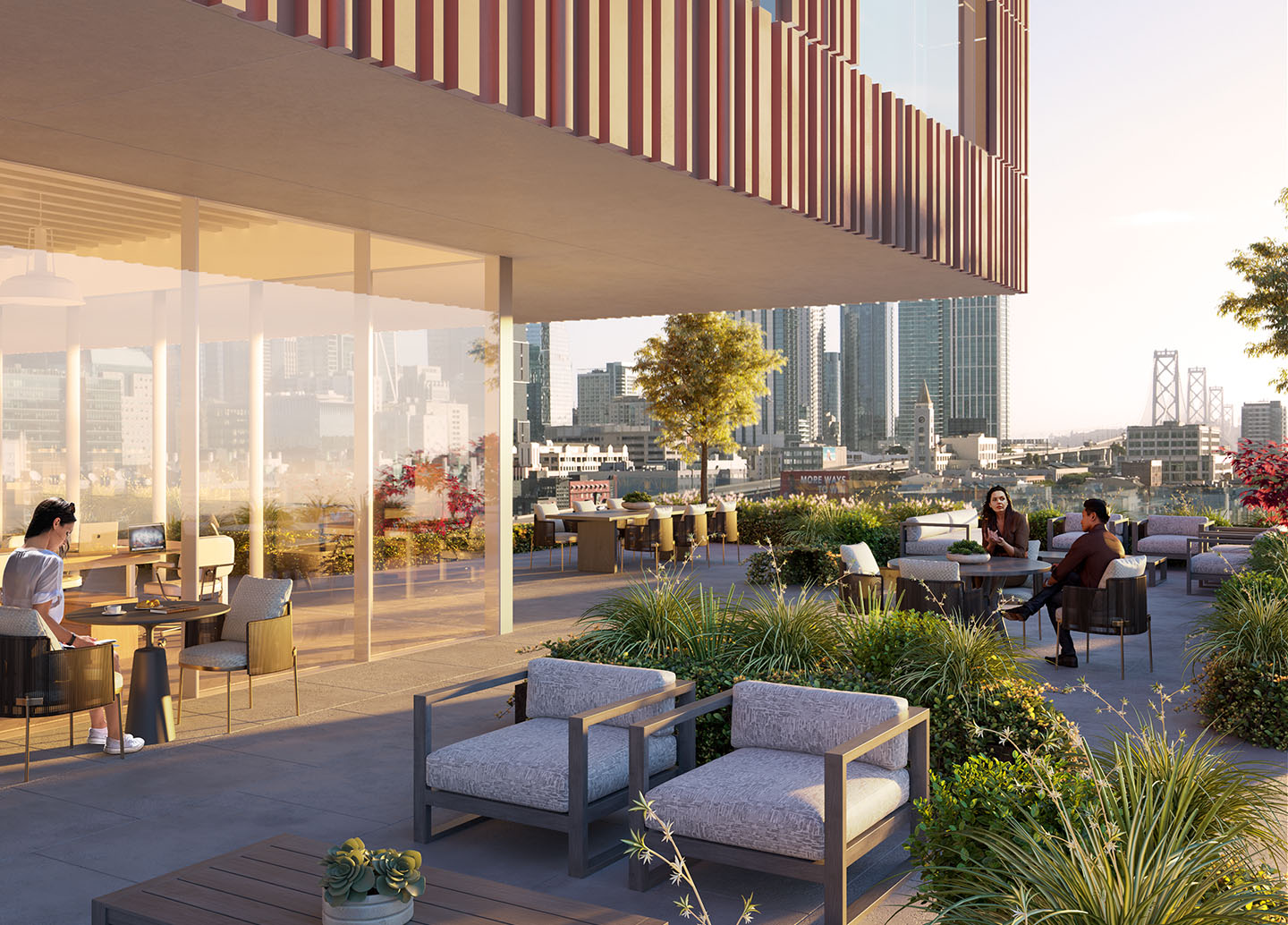 ON THE GROUND
Grab a cold brew with a coworker, or meet a friend for a healthy lunch outside in the sun. Pedestrians and Brannan tenants alike can enjoy a bevy of restaurants, cafes, and contemporary retail shops populating the street — options so enticing they'll make SoMa the next must-visit destination in the area, worthwhile even for those who don't work there.