THE COMMUNITY
A COLLECTION OF BRILLIANT MINDS AND DIVERSE TALENTS CONTINUE TO SHAPE SOMA AS IT BECOMES ONE OF SAN FRANCISCO'S MOST SOUGHT-AFTER NEIGHBORHOODS.
With its new, one-acre public park, Brannan Square adds a new dimension to greater SoMa. A community space, children's playground, and enclosed dog run are included in this shared green space. Festivals, art, music, farmer's markets, wellness classes and more will be at your doorstep, with year-round programming at Brannan Park.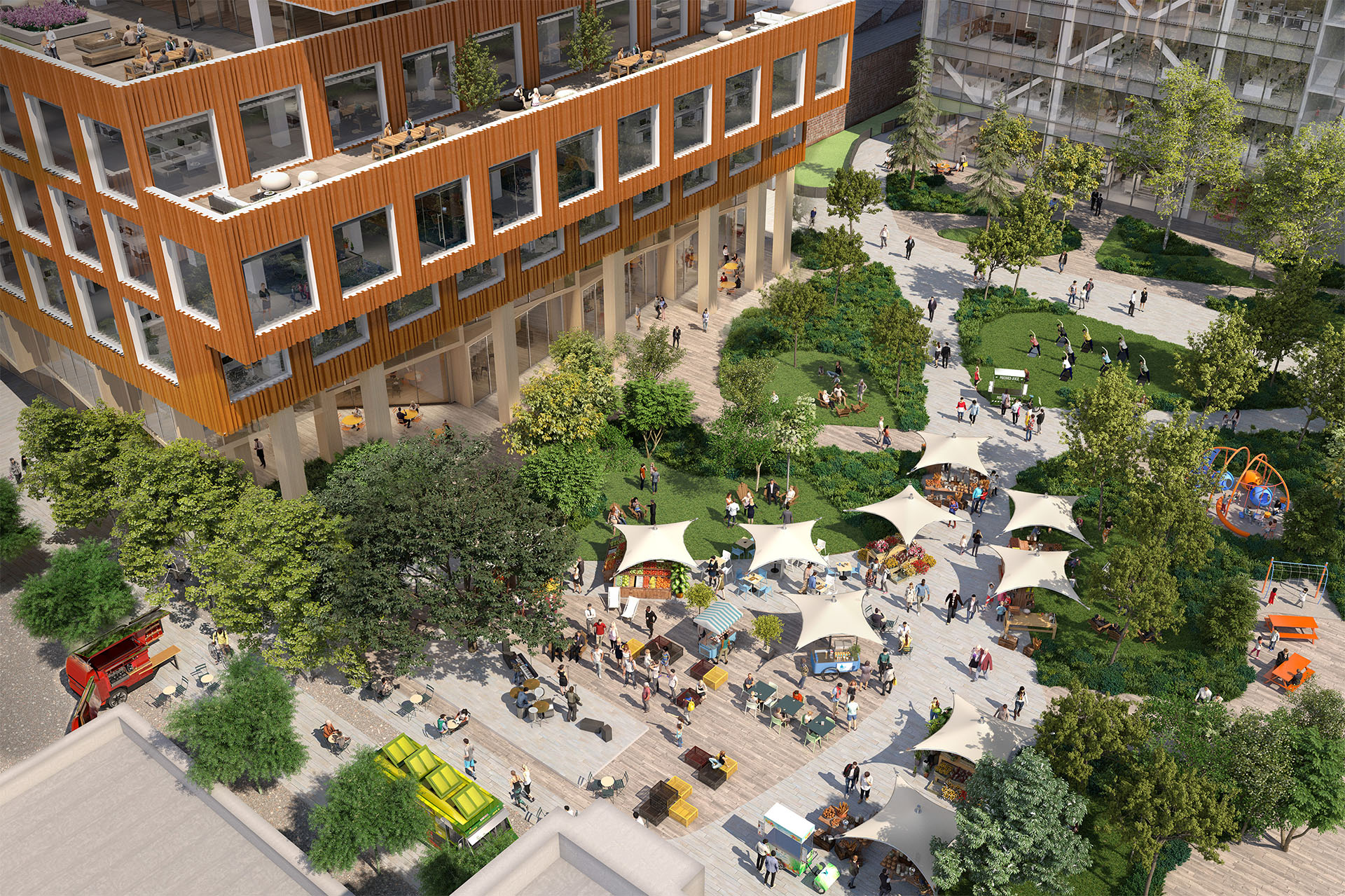 RESTAURANTS & CAFES
Find buttery pastries, coveted sandwiches, inventive cocktails, and local brews just steps from the Brannan Square offices.
CULTURE
SoMa is home to a panoply of creative spaces from contemporary art galleries to old school, legacy screen printers.
PARKS & ACTIVITIES
The open space right outside your front door isn't the only outdoor amenity tenants will have access to. From bike shops to bootcamps to the Bay itself, the neighborhood around Brannan Square offers a multitude of outlets for mental and physical wellbeing.
TRANSPORTATION
Whether by MUNI, BART, Caltrain, bike, or car, commuting to Brannan Square will be a breeze. The below-grade parking level provides secure space for over 400 bikes and 200 cars, the new Central Subway station at 4th and Brannan is at our doorstep, and Caltrain is just steps away, connecting SoMa to Downtown and Silicon Valley.